To be a leader in the supply chain industry, providing reliable world class supply chain solutions and become the most valuable organization for all stakeholders.
To earn trust and respect from our stakeholders and society at large
To offer cost effective and reliable services and solutions
To have a motivated team in a conducive work environment
To be a technology driven logistics company
To serve customers with superior supply chain solutions
From its modest beginnings in 1976, SHREEJI TRANSLOGISTICS LTD., formerly kmown as Shreeji Transport Services (P) Ltd. has today risen to become a large integrated national logistical solution provider in India. With more than four decades of experience in freight management, logistic solutions and warehousing services, Shreeji has made stalwart progress along the highways of India.
We cater to a wide range of logistical requirements ranging from Export-Import Container movement to Bonded trucking movement. The Full Load Transport Service forms the core business at Shreeji, and in this sector Shreeji has earned its reputation of being a trusted name of Time-Bound Deliveries.
A specialist in parcel and part-load services in the industry, Shreeji Translogistics is known for its timeliness and reliable services. The company made a foray into Custom Bonded Trucking in 2002, which was a path-breaking move and highly applauded by the Airline Industry in India.
We at Shreeji believe in prompt and safe delivery of goods and this ingrained philosophy that lead us down the path of always striving to provide the highest level of Customer Satisfaction.
Our network of offices is spread across India at key locations along with a network of branch offices and warehouses to support the services. The company owns more than 220 Trucks and has over 500 Outsourced Vehicles in various formats to meet every delivery requirement.
In its quest to become the Best Solution Provider in the Transport and Supply Chain Management Industry in India, Shreeji has also ensured that it has the best systems in place for continuous improvement. It is also an ISO 9001: 2015 Certified & an Indian Bank Association (IBA) approved company.
Our fleet
290

Own

vechicles

500

Contracted

vechicles
32 feet

closed container

07 tons

capacity

171

Fleet size

32 feet

closed container

15 tons

capacity

15

Fleet size

24 feet

closed container

06 tons

capacity

80

Fleet size

20 feet

platform trailer

21 tons

capacity

9

Fleet size

40 feet

platform container

25 tons

capacity

12

Fleet size

LCV

03 ton

capacity

03

Fleet size
Being a family owned company Shreeji has moved to a more professional set up over the years. We combine our deep understanding of the customer's internal & external requirement with our strategic approach, providing a one stop solution to get your brand on the go. Whether a small, medium or a large business, we cater to every technological need for your business with a modern touch, keeping the world in motion.The structure of roles and responsibilities is represented below.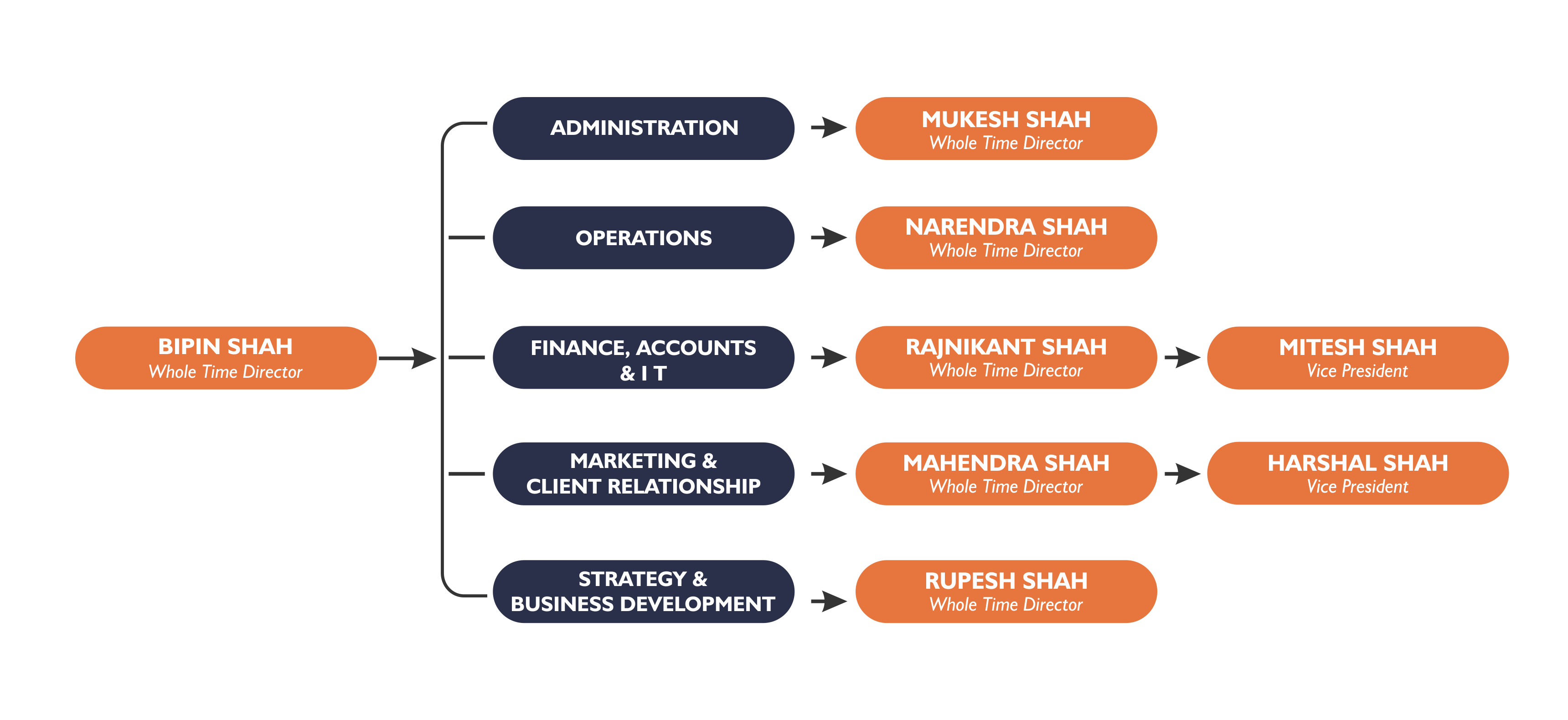 corporate social responsibility
Carbon footprint has been defined as the total set of greenhouse gas emissions caused by an organization, event, product or person.Being in the transport business we cannot say that we don't leave footprints behind but, Yes, We have made the effort to try to minimalize the carbon emission from our vehicles by organizing periodical checks like emission test, good maintenance of vehicles by authorized manufacturers and sensible operations by the management.
We also target planting trees in and around our area of work to help better the environment for the betterment of the community.